You have reached a page belonging to Assoc Prof David N. Jamieson, Director of the Microanalytical Research Centre (MARC).
---
Cross sectional IBIC images of depletion region of solar cell
The surface of the cell is on the left, the bulk on the right. The images are about 20 micron wide(?) All images obtained with 2 MeV He irradiation. Note the high degree of non-uniformity in the depletion region.
---
---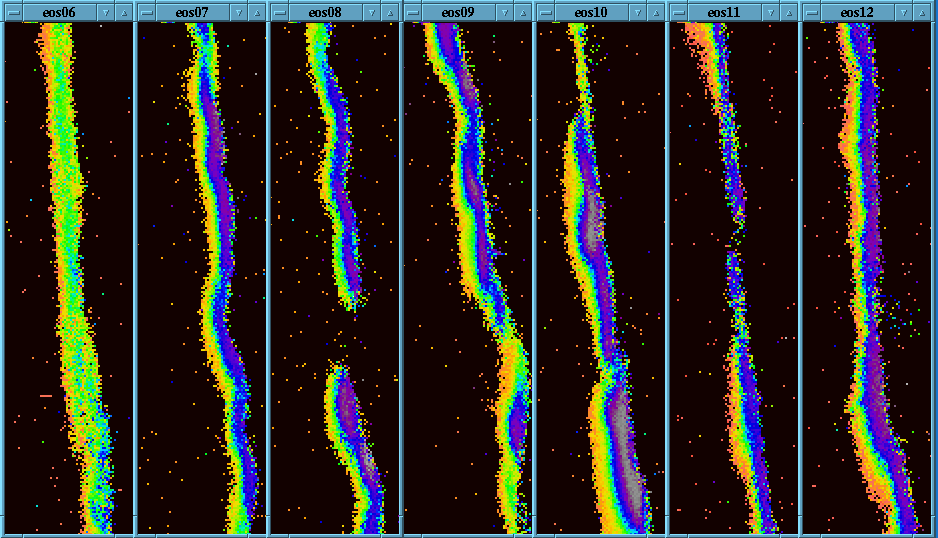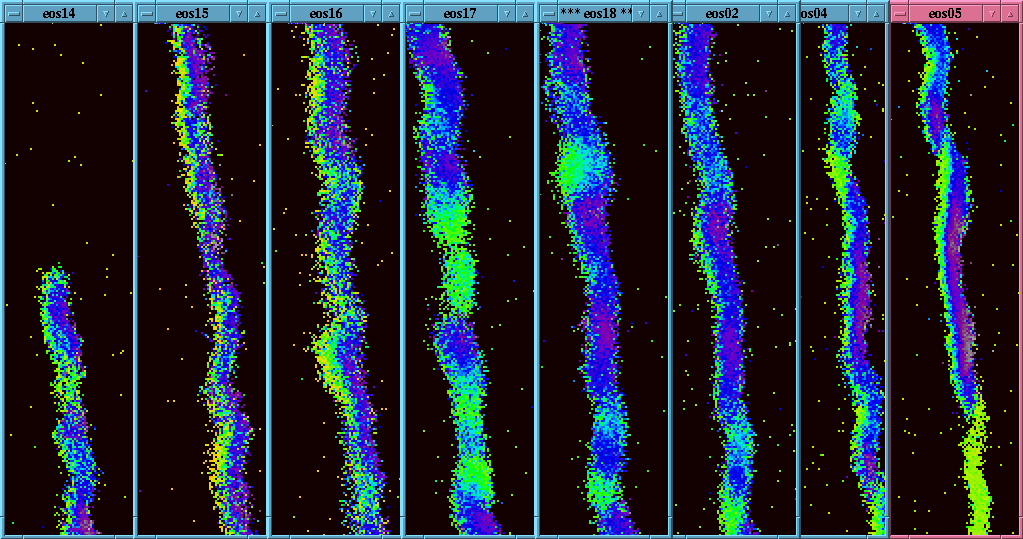 All images obtained by Lachlan Witham as part of his MSc thesis research work using the Melbourne Nuclear Microprobe System. Last modified: 17 February-1998 Access: Public Authorized by: Head of School Copyright © 1995-1997 The University of Melbourne Maintainer and more info from dnj@physics.unimelb.edu.au